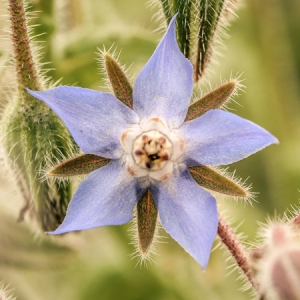 April 12th, 2021 2:01pm
Adopt a Tree Square! ????
This year, the Friends of the Montréal Biodôme have decided to join forces with the Mercier-Hochelaga-Maisonneuve eco-neighbourhood (éco-quartier) for its tree square adoption project! 
Did you know? Every year in the Mercier-Hochelaga-Maisonneuve borough, you can adopt tree squares. Whether very small or very large, these spaces surrounding 
city trees are often plain or unsightly. However, with a little TLC, it is possible to turn this patch of dirt into a beautiful flower garden for the summer months! In addition to brightening up the borough, adopting these tree squares also encourages biodiversity to become a mainstay along our streets! 
The Friends of the Biodôme adopt two tree squares!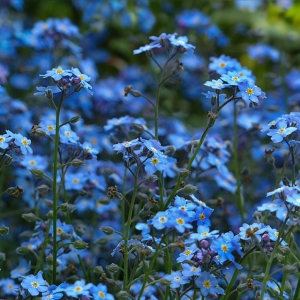 Since the Biodôme is often associated with animals, where we mostly address biodiversity, we invite our members who live in the neighbourhood to adopt their own tree square. As for the Friends of the Biodôme, we will adopt two tree squares this summer and tell you all about our experience! Follow us on social media for special reports on the seeds we will plant and the events planned around the adopted tree squares! 
Free seeds for the first 40 participants!
The first 40 members who adopt a tree square will receive three packets of seeds to help them bring some greenery to their new square! To get the seeds, you must show us your tree square adoption form. Send us this proof of tree square adoption by e-mail at lesamisdubiodome@montreal.ca or bring it to us at our counter in the Biodôme. Your seeds will be available for pickup in person at the Friends of the Biodôme counter starting on May 15. It will also be possible to pick up your seed packets on May 29, 2021, at our stand during the plant distribution day organized by the Mercier-Hochelaga-Maisonneuve eco-neighbourhood at Parc Lalancette (2315 Nicolet Street). The seeds given to members can all be sowed directly into the ground. *You will also get a little sign to proudly highlight your inv
olvement in the program.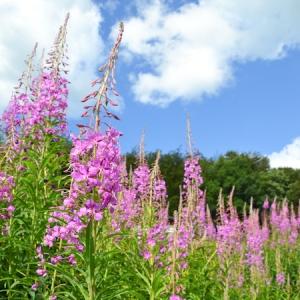 Contest????
All members who adopt a tree square in the borough will be eligible to enter a contest! Tree squares will be judged on aesthetics and abundance of greenery, and also your ingenuity throughout the summer. The winner will be decided by a popular vote to be held in early October. Participants have until October 1 to send us a photo of their planted tree square for judging purposes.
My Space for Life Garden  
????Your tree square also allows you to take part in the My Space for Life Garden program. In addition to getting your tree square certified as a "Biodiversity Garden," you can have it identified on an interactive map via the Gardenaut gallery! Don't hesitate to subscribe to My Garden, a newsletter where you'll get lots of tips on taking care of your garden throughout the summer.????
© Le jardin des vie-la-joie (Borage, Myosotis and Fireweed)
* The signs are designed to be used for several years. It is therefore important to bring the sign indoors when fall arrives so you can install it again the following year.